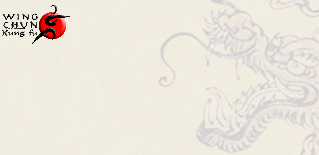 Academy of Wing Chun Kung Fu

5 Bryant Avenue, ROMFORD, ESSEX RM3 0AP
ACADEMY OF WING CHUN Kung Fu

Copyright © 2023 All rights reserved.
Q: How much are the lessons?
A: Your first trial lesson is free. At the trial you get to look around the school, speak with one of our instructors and join in with a class. The instructor can discuss fees and advise you on our various training options, so you can choose which will be best suitable for you.
Q: Do I have to be fit?
A: We have many students, with varying fitness levels and all ages. Physical fitness improves with regular and consistent practice.
Q: Is parking available?
A: 3 hours free parking is available in Tesco car park and directly opposite the training hall in Bryant Ave.
Q: What days are classes held?
A: Training sessions for adults are held regularly on Tuesdays & Thursdays at 8pm. Juniors can train on Tuesdays & Fridays at 7pm & Teenagers on Thursdays at 7pm.
Q: Do I need insurance and a licence to train in martial arts?
A: Yes, although this is all taken care of in your training fees.
Q: What do I need to wear at the free trial?
A: All you need to wear is track suit bottoms, trainers and a t-shirt.
Q: I'm nervous about starting a martial art. Will I be OK?

A: Our academy has a relaxed, friendly, jovial but professional atmosphere in which we aim to develop a personal and constructive relationship between, students, parents and instructors. We have been awarded the Safeguarding Code every year since it was launched by the Government Sports Minister in early 2018. It recognises that we have demonstrated and maintained good safeguarding standards.